Sunday January 19, 2020
Washington News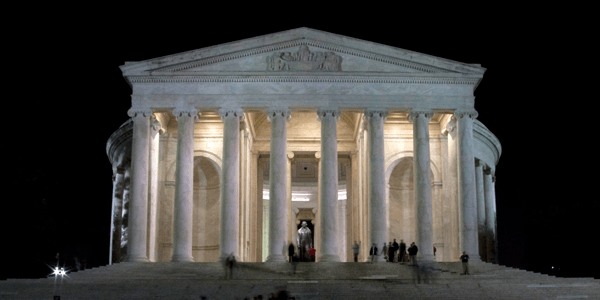 IRS Faces Five Million Unopened Letters
During the 35-day federal government shutdown, the IRS taxpayer assistance phone lines were not available. Millions of frustrated taxpayers who needed information from the IRS responded by writing letters.
How many letters were sent to the IRS? An estimated five million unopened letters greeted the returning 75,000 IRS employees this week. The IRS has not commented on how long it will take to open and respond to this avalanche of mail.
The filing season opened on January 28, 2019. IRS commissioner Chuck Rettig promised a substantial effort by IRS employees to process returns and issue income tax refunds.
He stated, "I am extremely proud of the entire IRS workforce. The dedicated IRS employees have worked tirelessly to successfully implement the biggest tax law changes in thirty years and launch tax season for the nation. Although we face various near-and-longer term challenges, our employees are committed to doing everything we can to help taxpayers and give refunds out quickly."
Rettig urged taxpayers to help the IRS by using the electronic filing process. He continued, "The IRS will be doing everything it can to have a smooth filing season. Taxpayers can minimize errors and speed refunds by using e-File and IRS Free File along with direct deposit."
Editor's Note:
The IRS estimates that tax refunds will start to be issued in mid to late February. It may be weeks or even months before the five million letters are all opened and processed. The IRS staff are already fully employed with their normal duties. Opening five million letters and making appropriate responses will be a major challenge. Because answers to letters may be delayed, taxpayers seeking assistance are likely to return in large numbers to the estimates that IRS taxpayer assistance phone lines.
Tax Professionals Impacted by Shutdown
As the tax season moves into high gear, CPAs, enrolled agents and other tax preparers are concerned about how the government shutdown will impact their clients. On January 29, 2019, the IRS published frequently asked questions (FAQs) to help tax professionals assist these clients.
These FAQs covered audits, collections and Tax Court proceedings.
Audits — The IRS auditors are attempting to review their existing cases, relevant letters and other submitted materials. If the IRS requested documents from your client, you may call the auditor to clarify the request and ensure that you are submitting the correct materials. Auditors will review their cases and start to reestablish phone contact with professional advisors. Commissioner Rettig noted there may be delays of "several business days" before you are contacted.
Collections — The IRS rules on payments and penalties remain in effect. If a taxpayer was unable to make payments in-person at an IRS Taxpayer Center because it was closed, he or she should request abatement of any penalty. For missed appointments with an IRS Revenue Officer, contact him or her for rescheduling. If your passport application was denied due to delinquent tax debt, call 1-855-519-4965 to resolve your tax debt.
Tax Courts — During the shutdown, mail sent to the Tax Court was held by the U.S. Postal Service or returned to the sender. Tax Court Chief Judge Maurice B. Foley promised an "intense, deliberate effort" to process this mail. If your petition to the Tax Court was returned, copy the original envelope postmark and send that copy and the petition back to the Tax Court. If you sent documents previously and they were delivered, Judge Foley asks you not to send a duplicate document.
Editor's Note:
The Tax Court is modernizing its case management system. The backlog due to the shutdown will delay many proceedings. Counsel are likely to request penalty abatements due to the government closure. Many automatic assessments sent out by IRS computers in January will need to be reviewed and perhaps reversed.
Nonprofit Parking UBIT
In Notice 2018-99, 2018-52 IRB 1067 (10 Dec 2018), the Service explained the general rules for determining the unrelated business income tax (UBIT) for most employee parking. In Notice 2018-100, 2018-52 IRB 1074 (10 Dec 2018), the Service granted penalty relief for nonprofits who failed to pay estimated taxes on 2018 parking UBIT.
While there is penalty relief for nonprofit UBIT due to failure to pay estimated taxes, many nonprofits are preparing to file IRS Form 990-T, Exempt Organization Business Income Tax Return, for the first time.
Form 990-T is required because Sec. 512 (a)(7) requires a nonprofit to pay UBIT on employee parking. Nonprofit organizations may use any reasonable method to determine the amount of parking expenses.
A key provision of Notice 2018-99 is a safe harbor for determining the parking UBIT. The four-step process enables most nonprofits to calculate their taxable parking expenses.
Employee Spots — By March 31, 2019, determine the number of employee spots in your parking facility. Divide the number of employee spots by the total available spots. Multiply this percentage by your expenses for repairs, maintenance, insurance, property taxes, security and the cost of parking attendant salaries.
Remaining Spots — Determine if over 50% of the total spots are primarily for public use. If so, they are not included in your taxable parking expense.
Non-Employee Spots — If less than 50% of your spots are used by the general public, determine the spots that are not used for either employees or the general public. These typically are spots available for visitors to your organization. These are not included in UBIT.
Remaining Spots — Any remaining spots may be evaluated through a reasonable method to determine the percentage of employee use.
Many larger nonprofits have multiple parking lots for employees. Generally, multiple parking facilities may be aggregated.
Editor's Note:
Form 990-T is required to be filed if UBIT is $1,000 or more. Because most nonprofits own or lease a parking lot for employees, there will be a dramatic increase in the number of Forms 990-T filed this year. For calendar year nonprofits, the filing date is May 15, 2019.
Applicable Federal Rate of 3.2% for February -- Rev. Rul. 2019-4; 2019-7 IRB 1 (27 Jan 2018)
The IRS has announced the Applicable Federal Rate (AFR) for February of 2019. The AFR under Section 7520 for the month of February is 3.2%. The rates for January of 3.4% or December of 3.6% also may be used. The highest AFR is beneficial for charitable deductions of remainder interests. The lowest AFR is best for lead trusts and life estate reserved agreements. With a gift annuity, if the annuitant desires greater tax-free payments the lowest AFR is preferable. During 2019, pooled income funds in existence less than three tax years must use a 2.2% deemed rate of return.
Published February 1, 2019
Previous Articles
Top Five TCJA Changes that Impact Taxpayers
IRS Will Pay Tax Refunds During Shutdown